Industry 4.0 Use Cases
Remote assistance
Empower field workers to do their jobs better.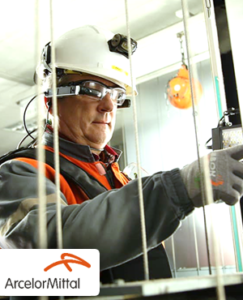 Turn your worker in an instant expert through live, visual and audio support by a remote specialist that shares his specific technical know-how to clear doubts or resolve incidents instantaneously.
Troubleshooting
ArcelorMittal is the world's largest steel producer. XpertEye allows field technicians to have immediate access to remote experts for emergency support. Unpredictable hazards can occur on-site : for troubleshooting, having visual feedback on the situation helps the remote expert to find a solution, in a quicker and more efficient way.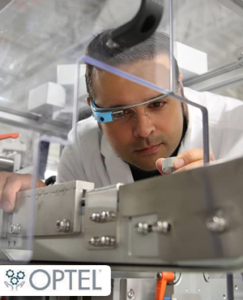 Assist field technicians in complex tasks by accurately guiding them through each step of their work, thereby eliminating delays, minimizing disruptions and costly downtime.
Remote customer support
Optel is a leading global provider of supply chain traceability systems. Their skilled field engineers based anywhere in the world leverage XpertEye to guide customers during the integration of Optel's complex automated vision inspection solution, without having to travel on-site.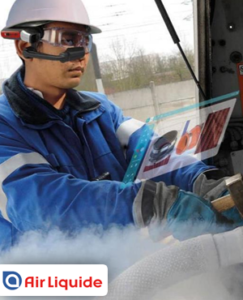 Stream, record, take a picture of the issue – whether visible to the naked eye or not – by connecting the video source (endoscope, microscope, UV/IR camera, earscope, iriscope, etc.) that is adapted to your needs and share that relevant information with your remote expert.
Visual guidance for remote diagnosis
Air Liquide, the leader in gases, technologies and services for Industry and Health, uses XpertEye for remote diagnosis. Through real-time visual guidance, experts in the office can establish a diagnosis as though they were on-site, while field technicians remain hands-free for manual operations.
Equipment setup & maintenance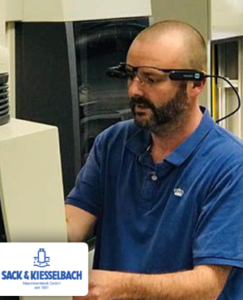 Follow smart work instructions and procedures on any connected device to manage equipment health and reduce time-to-repair.
Remote maintenance
Sack & Kiesselbach is a global leader in the manufacture of hydraulic coin and medal presses."We were looking for a way to make remote maintenance easier (…) Thanks to smart glasses, we can look over the shoulder of the engineer, give him instructions, and control immediately if the instructions are implemented correctly" says Markus Schlein, CEO of Sack & Kiesselbach.
Want to discuss your use case with one of our project managers?
Go ahead. Book your meeting.