Time zone detection
to eliminate confusion and missed appointments due to time zone differences

Double booking prevention
by checking for conflicts before confirming appointments

Data analytics and reporting
for better traceability and data-driven decision making
Online appointment scheduling
With XE Schedule, you can effortlessly book a session with a remote expert, unlocking a world of knowledge! Experience the power of simplified synchronization as you seamlessly merge XpertEye sessions with your preferred platforms.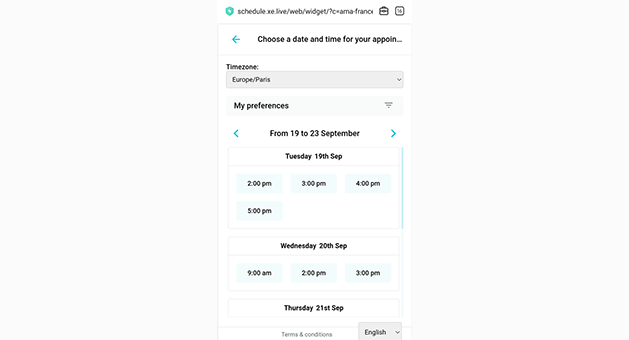 Online appointment scheduling
XE Schedule simplifies the booking process by offering a user-friendly interface for scheduling remote interventions. Users can book time slots for a service for a predetermined reason, with one or more predesignated people, according to their availability.
Let's talk now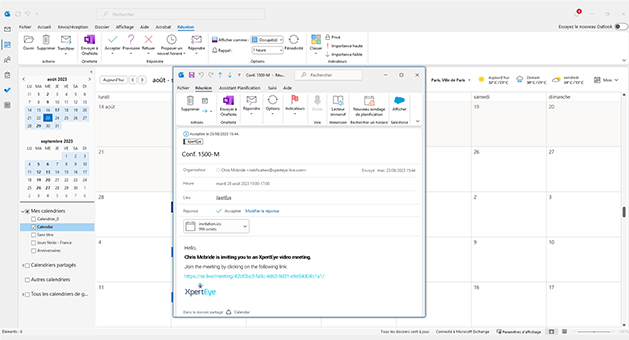 Integration with other calendars
XE Schedule can be synchronized with popular calendar applications such as Google Calendar, Microsoft Outlook, Microsoft Office 365, Microsoft Exchange Online, and iCal. This ensures all your XpertEye sessions are easily visible in your preferred calendar, helping to avoid scheduling conflicts.
Let's talk now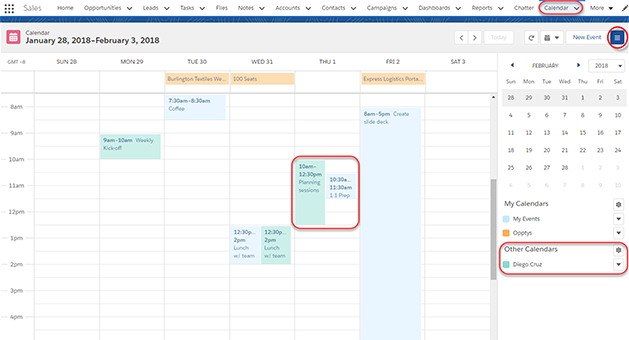 To further streamline your work process, XE Schedule can synchronize with your Customer Relationship Management (CRM) system. This includes popular CRMs like Salesforce, Microsoft Dynamics, PipeDrive, and many others. This synchronization allows users to manage their customer interactions and appointments in one place, promoting efficiency and consistency.
Let's talk now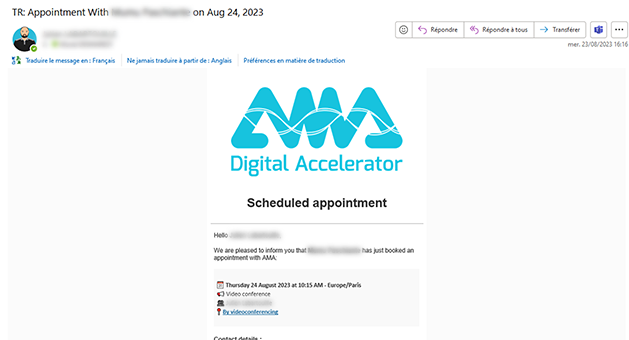 Custom notifications and reminders
XE Schedule can send personalized notifications and reminders about upcoming appointments. This feature improves communication and reduces the chance of missed appointments.
Let's talk now
Get access to experts while on the go. Discover how simple it is!
Schedule a demo