Engage in a Responsible and Ethical manner with our stackholders
Aligned with our UN Global Compact membership, we have initiated an actions plan
– to raise our board of directors' awareness
– to conduct a risk mapping
– to draw a gift and invitation policy
– and set up a declaration register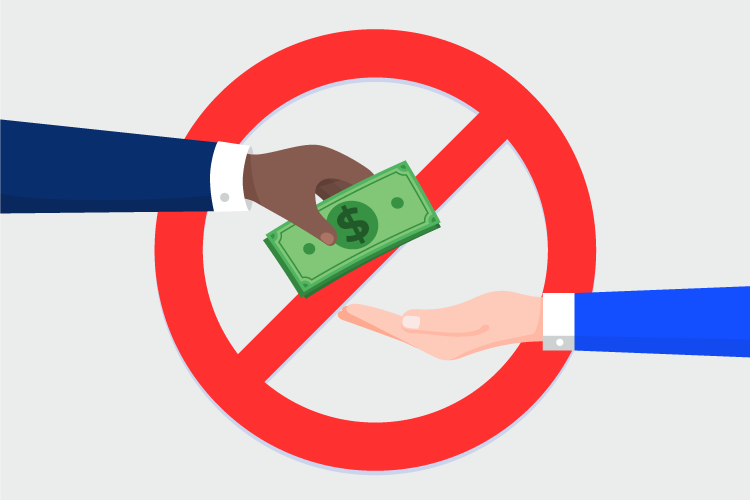 Our commitment begins in our relationships with our partners.
We share with our critical suppliers, our code of good ethical conduct, to ensure our common values.
Our code is based on the 10 principles of the UN Global Compact, relating to the respect of human rights and labor laws.
AMA is particularly attentive to the fight against child labor and the fight against corruption.
Coached by the Chamber of Commerce of the 35, we also followed a one-year training course, sharing good practices with 10 other companies and improving our procedures.
For our internal purchases, we are committed to buying local products (coffee, fruit and vegetables, office supplies) or eco-labelled products (paper, cleaning products).
Solidarity with our community
We wish to contribute to the development of our territories, through support, in different forms (financial donations or sponsorship of skills).
At the end of 2021, AMA signed a sponsorship agreement with ASFAD and will contribute to the renovation of its reception area for women and children who are victims of domestic violence.
With the FACE association, is a commitment to promoting tech careers, to young girls from disadvantaged neighborhoods, via the Wi-Filles program.
In Shanghai, our team on site participates in the events of the "ladies who Tech" movement.
In Germany, our team on site is involved in a reforestation program.
In Bucharest, our local team has chosen to donate its taxes to a local association.
We are committed to perform improving our relationship by listening to our stakeholders.
A consultation rich in information is conducted annually since March 2021.
A sample of customers, suppliers, service providers, financial partners and HR firms were listened to.
Internally, workshops and a survey have enabled AMAmates to share their expectations.
Each month, they can pass the information and move the lines by being a force of proposal reporting to the CSR coordinator who operates within each team.