Accelerate your digital transformation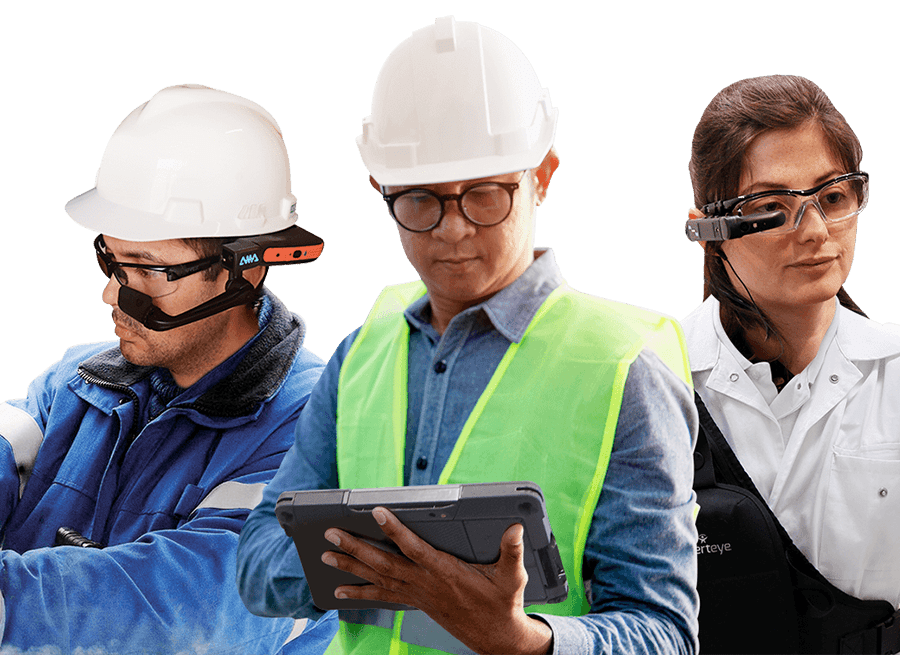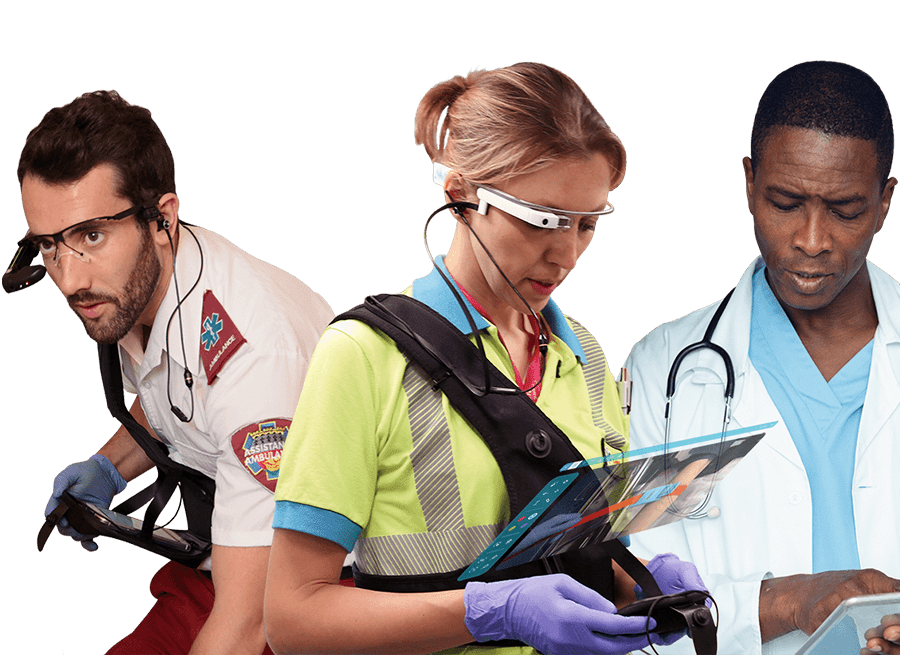 This is how it works
AMA's XpertEye suite focuses on applications such as assisted reality, dynamic workflow management, and online scheduling.
These cutting-edge solutions combine skill-based expertise with head-mounted technologies
to share real-time data and knowledge between experts and remote workers.
This allows them to increase work efficiency, simplify knowledge transfer and decrease environmental footprint by reducing travels.
The AMA Difference
AMA brings together experts that are driven by passion,
inspired by innovation and go the extra mile to bring you an outstanding customer experience.
Our market-leading innovation, high-quality service and compelling total cost of ownership make it a perfect fit for any company.

Multi-device support
Our solution runs on a wide range of smartphones, smart glasses, tablets, and laptops and is able to connect to multiple external video sources.

Flexible deployment options
Our solution can be deployed with the same level of security as SaaS, on-premise  or on your private cloud.

Dedicated assistance & onboarding
Benefit from a seamless onboarding process, from technical set-up and training to your first successful usage of the solution.

Transparent pricing
For maximum flexibility, we offer different pricing and leasing plans adapted to your use case.
Use Cases for Industry 4.0 and Healthcare
AMA is helping medical and industrial organizations of all sizes accelerate their smart workplace transformation.
Our market-leading XpertEye Assisted Reality platform addresses a wide range of applications like remote assistance, training, inspection, healthcare.
Accelerating digital transformation at +300 companies worldwide News

Arjo Solutions relies on XpertEye to successfully conduct factory acceptance tests and site audits remotely
Arjo Solutions is a fast-growing SME, with customers all over the world…

Washing your hands is important.
So is cleaning your devices !
Elevator buttons, handrails, gas pumps, door handles: It's impossible to avoid germ-infested surfaces in our daily lives, which is why it's essential to wash your hands thoroughly and regularly..
Dr Rost's XpertEye Advanced usage testimonial
AMA supports G'sundregion in digitizing medical care in rural areas.