Industry 4.0 Use Cases
Inspection
Ensure smart paperless inspections,
performed accurately and consistently.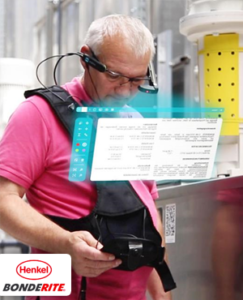 Prevent process deviations and quality defects by managing procedures, work instructions and inspections digitally from any device. Get an expert involved for immediate support using remote assistance.
Instant support for line management
At Bonderite, Assisted Reality (AR) smart glasses enabled service experts to look "over-the-shoulder" of the line operator and suggest solutions. The line management team confirms that XpertEye boosted the speed and reliability of maintenance processes, quality checks, and troubleshooting. It also improved training activities.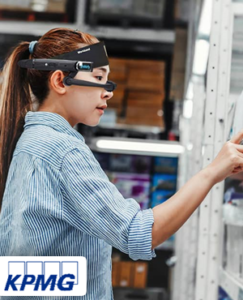 Go for digital audit workflows to detect any non-compliance. Check every step, take notes and record proof by taking pictures or recording sound and/or video to send precise descriptions to maintenance service for a better follow-up.
Remote audit
By combining the voice-controlled RealWear HMT-1 wearable headset with the XpertEye platform, KPMG auditors are able to communicate effectively to complete inventory counts and minimize travel. Remote audit provides such efficiencies that it is becoming a conventional practice.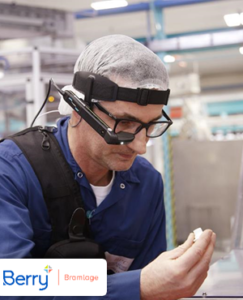 Drive continuous improvements with planned and ad-hoc inspections.
New equipment inspection
Berry Bramlage develops innovative, durable and high quality plastic packaging solutions. The company takes advantage of XpertEye for project monitoring, for example when installing new equipment in remote plants. With the XpertEye hands-free solution, technicians can move freely between machines and within facilities for inspections.
Declaration of non-compliance
Register voice notes, pictures and videos when detecting any default and automatically alert maintenance teams by sending this detailed information.
Declaration of non-compliance
XpertEye makes it faster and easier to document declaration of non-compliance. The software solution combined with smart glasses allows to register voice notes, take pictures or record videos when detecting any default. Maintenance teams can automatically be alerted by sending this detailed information.
Want to discuss your use case with one of our project managers?
Go ahead. Book your meeting.