Solvay relying on AMA's remote assistance for CAPEX projects

Solvay, a global leader in Materials, Solutions, and Chemicals is a science company whose technologies bring benefits to many aspects of daily life. The Group's innovative solutions contribute to safer, cleaner, and more sustainable products found in homes, food and consumer goods, planes, cars, batteries, smart devices, health care applications, water, and air purification systems. Founded in 1863, Solvay counts today more than 23,000 employees in 64 countries and ranks among the world's top three companies for the vast majority of its activities.
Due to the COVID-19 travel restrictions and different quarantine rules, it was very difficult at the start of the new site construction project for Solvay engineers to go on-site to coordinate and oversee the entire project. It was therefore of utmost importance to use an ergonomic communication solution, ideally suited for frontline workers and supervision.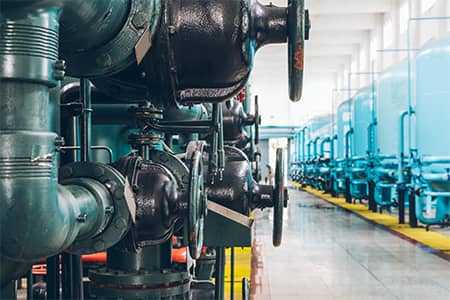 • Remote assistance on site
Physical site visits are generally essential for the smooth implementation and running of a new plant construction. To avoid any interruption and ensure the continuity of the project during the COVID period, Solvay adopted the XpertEye solution from AMA to conduct virtual site visits. The use of the XpertEye software provided a good vision of how the construction works were progressing and allowed sharing practical insights simultaneously with people based at the Belgian headquarters and in the Brazilian production plant.
• Remote safety audit with construction & safety experts
Equipped with the RealWear HMT-1Z1 head-mounted wearables, the Solvay employees were able to share their vision with remote safety experts to ensure that health and safety requirements were met and respected at every stage of the project.
• Technical assistance with remote engineering experts
Another interesting use case to be developed is the use of smart glasses for remote assistance with engineering experts during pre-commissioning tests. It will allow the local team to have contact with experts based in other countries to help solve an issue quickly on site.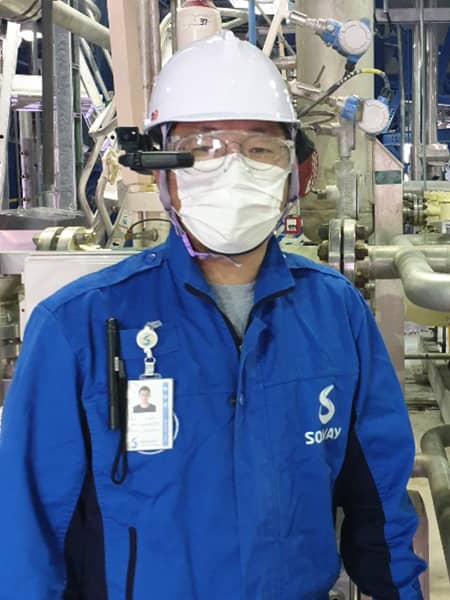 For good project execution, safety audits are critical. It is obviously not the same as if the construction & safety experts were on-site themselves; but without the glasses, this audit wouldn't have been possible to execute.
Sandrine Cossement, Industrial GEC Project Manager and
Augustin Lorent, Industrial GEC Safety Culture, Digital & Training Manager


• Efficiency & productivity gains: better planning, reduced traveling, avoid site visits in case the production line has a last-minute problem. At steady-state, hard savings for around 30k€/year and at least 5t/year of CO2 emissions are expected, on top of efficiency improvements and faster delivery on projects.
• Chat functionality and annotations allow communicating clearly in a noisy environment
• User friendly, easy to use
• Quick and effective remote troubleshooting and collaboration
• Positive environmental impact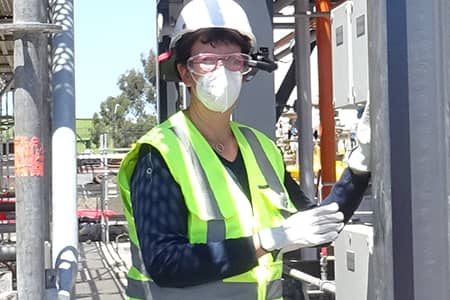 Would you like to discuss your use case with one of our project managers?
Don't wait. Make an appointment today.